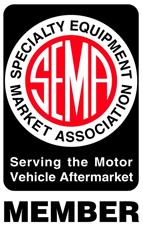 Rolls-Royce Corniche Custom Console and Steering Wheel
These beautiful additions to the interior of a
1986 Corniche are an excellent example of
collaboration between a creative owner and
our design team.
Design and execution are our forte.
When a client feels passionately about
his automobile, we can render his ideas
into reality.
This console stated out as a typical factory
box. We increased the height and length to
accommodate the storage needs. The front
section with switches and ashtray was
unified with a new burl wood fascia. The
center section is a touch latch door
emblazoned with the family crest; providing
storage for CD's. The tambour door at the
rear adds a new element of design and
functionality to the Corniche interior. This
compartment features a removable burl wood
and leather cup holder, but can be used for
general storage. Finally, the back of the
console is finished with a burl wood accent.